How the Google Update Might Affect Your Website Ranking.
Everyone gets a little nervous when there's a new Google update, or they change the algorithm. It happens regularly, and you usually wouldn't even know it happened, but this latest update called the 'Broad Core Algorithm Update', which rolled out at the end of May 2022, is a bit more specific. This one is all about Google search and why your website may rank higher or lower than your competitors in the search engine.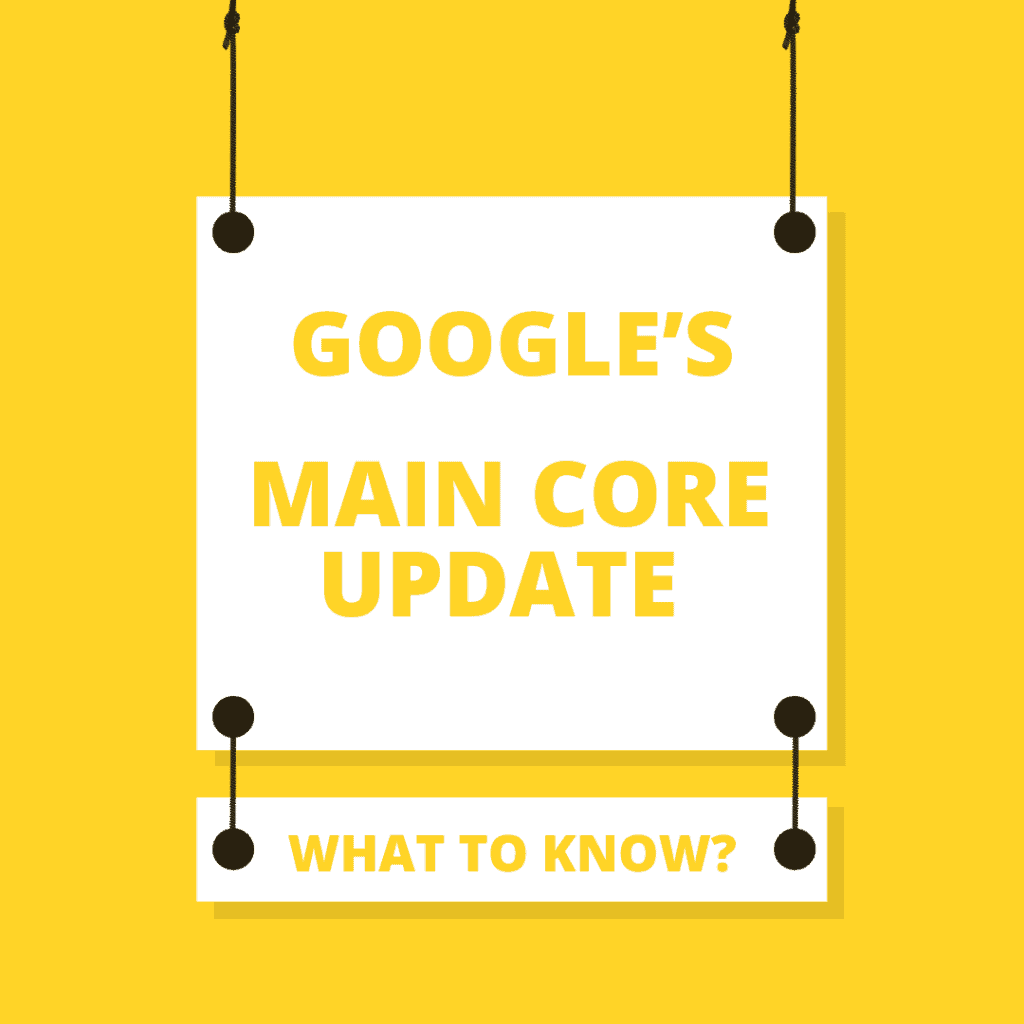 First of all, what is a Google Broad Core Algorithm Update?
You've probably heard about the 'algorithm' if you've researched keywords or SEO. Basically, Google determines how your site reads and how you create content through keywords written throughout your site. This also includes your 'Title Tag' and 'Meta Description', which is a page title and description on any of your web pages that are optimized in the back end of your website.
When Google does a 'core update', like any computer update, it usually brings more stability to your website. What has everyone running for the hills with this google update is that Google is getting so clever it can analyze your site very precisely through the keywords you use and how relevant your site is in a Google search.
Google places an even higher value on well-optimized sites that are experts in their field.
Basically, if Google stood you up next to your competitors and had to rank you according to the trustworthiness and expertise on your site, it would rank one of you higher in a Google search.
For the May 2022 Core Update, these are the main areas of focus:
This update is all about refining and improving the Google Search engine.
Your Google ranking may get better or drop lower depending on how active you've been in updating your site with regular blog posts and active SEO/keywording.
Google rewards sites that are trustworthy and have relevant information that is well written with expert knowledge.
If you leave your website idle and don't add or update content, your site will fall lower in Google search rankings.
Google rewards websites that show expert information with relevant and up-to-date information, like regular articles or blog posts.
If your site drops in rankings, it's because your competitors regularly create content, and have better, more relevant information.
Google retains that sites are not being punished, and there's nothing you can do immediately if your website drops in rankings. But what you do now, can help your site in the future rank better.
Maintain and update a relevant 'high-quality' and content-rich website.
Ensure your site is better keyworded and that you regularly update with relevant articles, updates and blog posts.
Add new products or services and basically show Google you are an expert in your field.
If you don't have time to write regular blog posts or update your site regularly, it's worth investing in professional services that do these things.
Overall, you might be an expert in your field of business and have a lot to share but are time-poor or cannot keep your site up to date and relevant.
Fireside Agency has all this available to you. We can write articles or blog posts for you, boost your website with improved usability or UX (User Experience), and can keyword and SEO-optimize your site to help you rank better. If you need a new, more relevant website, Fireside can create or update your existing site to reflect who you are and bring your expertise to the world.
Talk to us today if you would like to ensure you rank well in a Google search, and let us help you make your site a better search engine friendly website.