Technology is moving so fast that keeping up as a business and marketing your company well through digital marketing channels can be confusing and complex.
In this article, we break down some of the trends and how they are changing the landscape of online marketing now and into the future.
Digital technology trends are beginning to affect how we market and sell our products and services in a big way. Here are some of the emerging and growing trends affecting Digital Marketing now and into the future:
Automation
Personalization
AI (Artificial Intelligence)
Privacy Laws
Community Focussed Social Media
Cloud Based – Everything
Hybrid Work Environments
This article will look at the role of digital marketing trends in 2022 and beyond, its ever-changing landscape, and what the future may hold in the years ahead. Staying on top of the digital trends will help your business stay relevant and ensure you don't get left behind.
Gartner, a worldwide technology research and consulting firm, believes that 'Digital technology trends will act as force multipliers of digital business and innovation over the next three to five years.' You can read more about that here.
It's Not Just One Thing; It's Everything
With the rise of Social Media, TikTok and other media platforms, a lot of focus has been placed on social media as a primary marketing tool. The reality is that digital marketing encompasses so much more than just one platform.
Digital Marketing is like an umbrella, if you don't have it over your entire business, some areas may get wet and not perform well. To do digital marketing well, you need to understand how each avenue works and the different ways it can target your audience.
Today, Google searches and the way we do marketing are becoming so intrinsic and specific that you risk missing your target or getting buried under other competitors if you don't use the right channels for the right opportunity.
Why You Can't Ignore Digital Marketing Trends
Say we are sitting in a coffee shop, and you are telling me how you use digital marketing in your business.
You own a small to medium business with about 2000+ customers on your database. You regularly send out direct mail and email with your latest sales catalogues. You do a flyer drop about every three months, and you even had your summer jobs Intern put your upcoming sales on your Facebook page over the summer. Word of Mouth is your main advertisement, with many reliable and repeat customers.
You continue to tell me how you try to stay up to date with the latest technology.
You admit that you have an older website, and although you haven't updated it in a while, it has all your relevant contact information. You hired someone to do your SEO in 2019, and try to do an occasional Google or Facebook Ad.
"So, why do I need more digital marketing, you ask?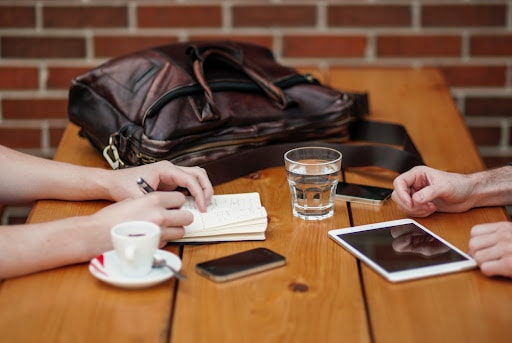 While 'trends' tend to come and go, the direction that digital marketing is taking today is setting up business and technology to integrate seamlessly, so much so that it will be hard to divide the two. If you, as a business or business owner, ignore digital trends, you risk not keeping up with technology, losing touch with your customers and missing important opportunities. Opportunities your competitors down the road will take.
Digital marketing is making it much easier for businesses to engage with their customers and understand who they are and precisely what they need. It's a really exciting time for business, with many ways to engage with your customer.
Digital marketing, in a nutshell, is promoting your business by using the internet and other forms of digital content, encompassing: Websites, Content marketing (articles, blogs, videos, podcasts), Google Ads, Social Media ads, SEO, E-Commerce, Email Marketing and Automation, Local Search Marketing (Local SEO) and Branding.
We break some of these down more specifically in this recent article – What is Digital Marketing?
The ability to publish content, create ads, send emails and contact your clients and customers with the click of a button makes digital marketing a very successful tool for your business.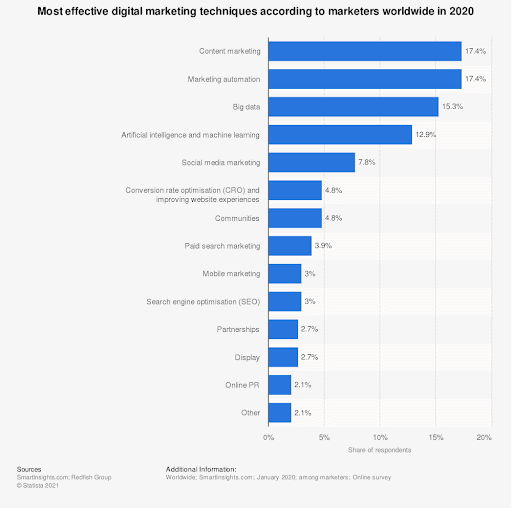 While traditional and digital marketing have both been popular in Canada, digital marketing has taken off over the past few years and, fueled by the pandemic, caused most marketing efforts to go online.
According to Statista figures, twenty years ago, Canada spent $237 million on digital advertising, compared to $8.7 billion in digital ad revenue in 2019. This number continues to rise, and marketers continue to see excellent results.
(Source: Statista 2021)
Where is Digital Marketing Going in the Future?
If you've been in business for even a few years, you would know that the internet and marketing is an ever-changing machine. In recent years, you just get a handle on one form of marketing or a software update, and before you can breathe a sigh of relief, they've changed and updated it again.
Google is well known for regularly updating its 'algorithm.' In 2020 alone, Google made 4500 changes to its 'Google Search,' which handles more than 3.5 billion daily searches, according to Internet Live Stats and Semrush.
While it can be frustrating to keep up, recent Google changes are making the internet less machine-oriented and more human and personal in marketing and internet searches.
This great article reiterates some of the changing marketing trends – The Future of Digital Marketing Isn't What You Think.
Your Website is Now Your Store Front!
Your website is now your storefront. It is your digital first impression, and your potential customers could be worldwide. For many businesses, gone are the days when you did business just in your local town. You can now expose your business to a much larger area and customer base. The sky is really the limit.
To stay relevant, you need to have user-friendly, SEO-optimized websites and easy-to-find information about your products and services.
Having a business used to be solely about a location and customers coming to you to do trade. Today, while the location is still relevant, having an online presence can be more important than a physical location, depending on the type of business you run.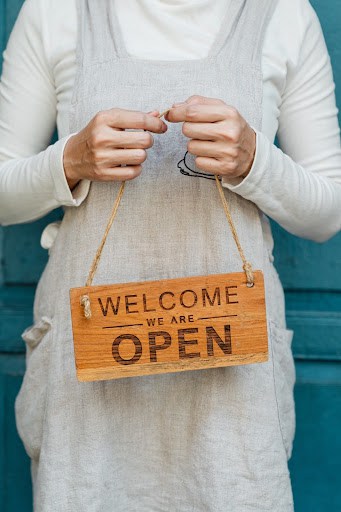 Why Google's Latest Search Criteria Is All About Personalization
Google recently changed its algorithm (a complex set of data Google uses to make searches specific for users). While this happens often, the May 2022 update made some really big changes to how we are found as businesses. You can read more about the specifics HERE.
To sum it up, Google's Core update has a lot to do with personalization, user experience, credibility and regular updates on your website.
Websites with credible information, regular new content, and well-optimized sites attract the Google algorithm, resulting in a higher search ranking. Having your website designed by professionals will ensure that your best is what your customers see when they consider engaging with you.
Find out more about the future of website design and development – CLICK HERE.
Email is the number one marketing tool today, with over 4 billion daily users. Using Email marketing and automation to personalize your customers' journey is an excellent and very budget-friendly way to connect with your customers and have maximum impact.
Email Automation has begun to change the landscape of email marketing with fast and responsive interaction with anyone who engages with your business. Another trend, Personalization, outworks itself very well through email marketing and automation. 
You can define target groups based on where they are in their customer journey and tailor personalized emails to fit their conversion stage. You can also reward and give personalized offers to your loyal customers.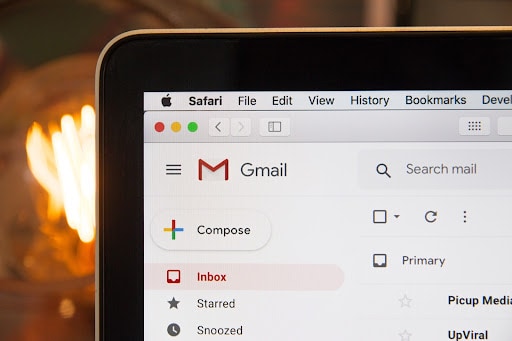 Another helpful trend is cloud-based email platforms. This enables anyone in your business to log in remotely, create and send emails or work on automated journeys for your customers. It also helps cultivate the popular new trend of hybrid work environments.
New Privacy Laws
One of the changes affecting email marketing in the very near future in Canada, is Bill C-27. It is all about how you, as an organization, handle personal information. The new law will protect customers' privacy and limit the information you can gather and use and how your business deals with consumer information. 
Find out how you can make the most of email marketing and automation. CLICK HERE. 
SEO stands for Search Engine Optimization. It is the task of enhancing your website with specific keywords, regular, fresh content, and making your site relevant and searchable for people seeking your product or service.
Link building or 'backlinks' are also an essential part of SEO, which helps add to your site's credibility by referring to other reputable sites. Another important element is your title tags and meta description. These are added to the back end of your website and include relevant keywords that summarize your page content. This helps Google crawlers read your site and decide where they rank you on a Google search.
SEO and AI are becoming an advanced version of traditional SEO. AI is mathematical and able to dive deeper and give analytic reports with specific results. Merging AI with human-driven SEO means that search results will be more targeted and relevant without losing the human touch.
Did you know that Google dominates search engines worldwide, with over 8.5 billion daily searches? Optimizing your website with SEO and relevant keywords to perform well in a Google search could yield incredible results for your business.
Learn more about why SEO is the golden key to customers finding you. CLICK HERE.
Social Media used to be all about influencers and getting a brand to go viral, but there has been a big shift into community focus. The brands that have an active community on social media are finding they are growing.
Social Media advertising is also a large part of future digital marketing. It has become the town centre of activities for the online community. Many years ago, the community represented the centre of any town and included friendship, gathering places and markets. Socials have now become community places where people gather to find friendship, entertainment and do business.
Find out more about how personalizing and interacting on Social Media can boost your business's online presence. CLICK HERE.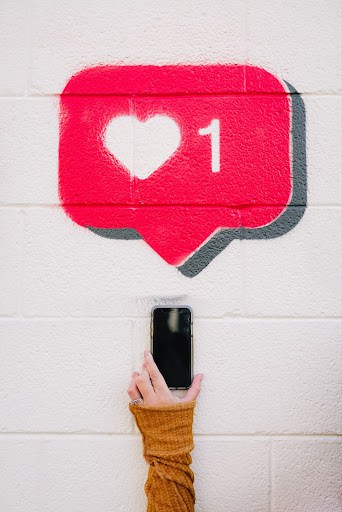 Setting up Google Ads is an excellent marketing tool for your business. Defining your target audience and gathering a list of keywords relevant to the products or services you offer will help to boost your business and find people searching for your product.
Personalizing your search ads are even easier in the setup, with a specific location, targeted age, and gender, down to how much you want to spend on each click.
Google recently changed their ads to be 'responsive search' Ads. This means that you can now add multiple headlines, descriptions and keywords, and Google's automated system will see what performs best within your ads and push that ad further. Another excellent indication of how automation is changing digital marketing.
Read more about how Social Media Ads could give your business the boost it needs. CLICK HERE.
Local SEO / Reputation Management
An essential growing marketing tool is Google's 'Local Search' option. If you haven't set your business to be found on a Google search map, then you want to be on to this one. 
Technology is developing this tool further now with automation, AI and personalization. Popular voice activation services like 'Alexa, Google Home and Siri,' as well as 'Near Me' searches, make it essential to have your information up to date and easy to find.
Read more about this essential free marketing tool you don't want to miss. CLICK HERE.
How Digital Marketing Can Help Your Business Grow
Most business owners know how to identify pain points in their business and are working hard to grow and develop their processes and marketing.
ASKING QUESTIONS ABOUT YOUR DIGITAL MARKETING CAN HELP DEFINE YOUR GOALS.
Is your product or service relevant to your target audience, or do you need to readjust your target?
If your product is great, can people find you on a Google Search?
Are you targeting ads to the 'persona' of your audience?
Do you have a relevant, user-friendly website that brings you qualified leads?
Are you engaging with social media – does it link back to your business website?
Do you have a recent email list of customers? Are you emailing them with your latest products/services or information regularly?
Are you taking your knowledge of your service/product and writing blogs?
Do you have good reviews, and can you be found on Google maps?
Wanted: Digital Marketing Team
While you are imagining having a whole in-house digital marketing team at your disposal working hard on your product or service, think about this:
Advantages Of Outsourcing Your Marketing
As a business owner, you need to be focused on keeping your business innovative and relevant in the future. Working with a digital marketing agency that can do the work of a whole digital marketing team where you are not responsible for employing or managing can be a game changer for your business.
No retaining staff, training staff, paying for the countless benefits and tax requirements, or the disillusionment of finally getting staff then leaving with knowledge gained from your business.
Another consideration is the recent moves to hybrid work environments where cloud-based systems are increasingly necessary. Keeping up with technology in business will be essential for the future.
Having a digital marketing team at your disposal to promote your business without the extra clutter can make a world of difference.
Doing business in 2022 and beyond may include a lot of digital know-how and expertise, but the opportunities far outweigh the challenges. Being able to reach so many more people with targeted ads, SEO, website optimization and many other digital tools are resources you could only dream about twenty years ago.
It's an exciting time in history to be in business, and you don't have to do it alone.
How can Fireside Agency support your business moving into the future and get your message, service or product out where it needs to go?
We have a team of digital professionals from website designers to programmers, graphic designers, and content marketers. We can help with all of your marketing and internet presence, and we can provide digital solutions for you.
We specialize in small to medium businesses and understand how important your business is to you and where you want to see it go. Sometimes, we get a little more excited about your business than you do. We want to see you succeed.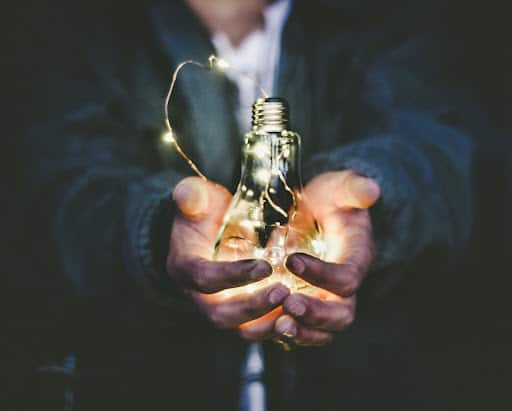 If you're ready to start a conversation to move your business forward with digital marketing in 2022 and beyond, then contact us and let's get started.