How SEO, keywords, and fresh content can profoundly affect your website ranking higher.
The word SEO can strike fear into a business owner. While most people know what it is and a little of what it does, you may not understand precisely how it works or why it is so important.
As a business owner, knowledge of your service or product makes you an authority and professional in your work field. Potential customers need your wisdom and expertise and will seek out your business if they can see the value.
Customers Are Searching for You!
Marketing your value is why you need fresh content, SEO and relevant keywords all over your website and digital marketing. Did you know that Google dominates search engines worldwide, with over 8.5 billion daily searches? Optimizing your website to perform well in a Google search could yield incredible results.
SEO stands for Search Engine Optimization and is a way of making your website and digital assets as visible as possible to potential clients and customers.
Optimizing your website or digital content is more than just adding a few keywords. It requires some decent knowledge of how your website works on the backend and how it is linked to your other marketing tools.
The Algorithm
Another reason keywords and SEO marketing are so important is that Google has focussed their 'algorithm' on websites that are; knowledgeable in their field, updated with fresh, quality information and can communicate specifically targeted information through their website. You can read more about the specifics of Google's latest update here.
Why Do Keywords Matter?
One of the best things you can do is to include SEO keywords on your website pages. These act like a beacon to get customers' attention. How your customers find you are in the hands of Google or other search engines. Google uses bots or crawlers to scan pages for content. When they find SEO keywords or phrases that are highly searched for, they push that page higher on a Google Search page.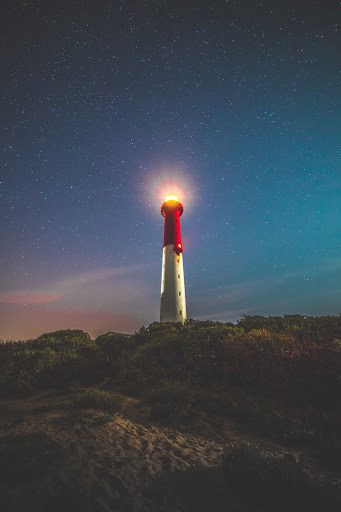 Obviously, other factors help or harm your ranking, but keywords are pretty important in your ranking potential.
Writing blogs or creating content on your website will help your site stay fresh and relevant. Still, if this content isn't optimized and you are filling it up with only low search words, or vague information, your valuable insight and knowledge won't reach the audience you need to reach.
The Super Powers of Title Tags & Meta Descriptions
It's one thing to have a decent website or even a regular blog, but if you haven't optimized with 'Title tags' or 'Meta descriptions' and included SEO keywords throughout your writing, you could be missing out on a whole lot of customers finding you.
The phrases meta description and title tags have taken on some serious meaning in Google searches. So what do they mean, and why are they so important?
The Title tag and Meta Description can be like your marketing superpower and can make a world of difference to how you are viewed on a search engine result.
Try this: Go to Google right now, and type in the search lake.
You will see a list of different facts, information videos and maps about lakes. The blue title for each list option is the Title Tag. The sentence underneath is the Meta Description. These are added to the back end of your website on specific pages.
How well you have keyworded your title and description of your product or service helps to determine where you will rank on a Google search and how many people click through to your website over others that are listed. Why this is important, is because most people, when searching, only really scan the first page of a search to find what they're looking for. So if your website is down a few pages, the chances of being found are lower.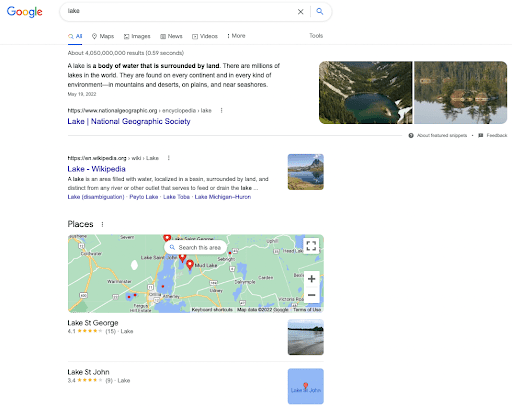 If your keywords are vague and there are too many different products all listed together, your ranking will fall way down the pages. If you make your keywords very specific about your product and all that it provides, then your chances of ranking higher will increase. Ironically, if you try to 'keyword stuff' as many relevant words as possible into blogs or content, Google will rank you lower for this. You have to remember it's a very fine balancing act.
The tricky part of title tags and meta descriptions is that they should only be a specific number of characters long. Title tags should stay under 60 characters, and Google likes to keep meta descriptions under 160 characters long. While you can break the rules, if you go over these recommended character lengths, you'll see your title cut off or words missing on a SERP (search engine result page).
Recently, we were able to help a client with their local SEO marketing. Over the four-month campaign, they saw a 40% increase in local website traffic. It may not happen overnight, but a well-optimized campaign will increase your website traffic exponentially.
SEO and Keywording can be complicated, and taming them will be an ongoing challenge. It can be frustrating to wait and see results finally come in. SEO is a long game that takes time to grow and rise in search engines. SEO Keywords and web pages need to be monitored and reworked to get the best out of them.
If you need help refreshing your website with SEO-optimized keywords or need title tags and descriptions added, or even need an SEO marketing campaign to improve your search ranking, we can help you so that you can be found.
Talk to us today about your SEO and Keyword optimization.