E-commerce has quickly become one of the best business models available today. It's more convenient for your customers, you don't have to deal with customers in person, and in many cases, you may not even need to handle the stock yourself.
If you are thinking about starting an e-commerce website, you need to make a few decisions before loading up a website builder or approaching a web designer. Instead of diving in too fast and making costly mistakes, follow this guide to help you get ready for this next step in your business journey.
Firstly, Do You Have a Viable Business Offering?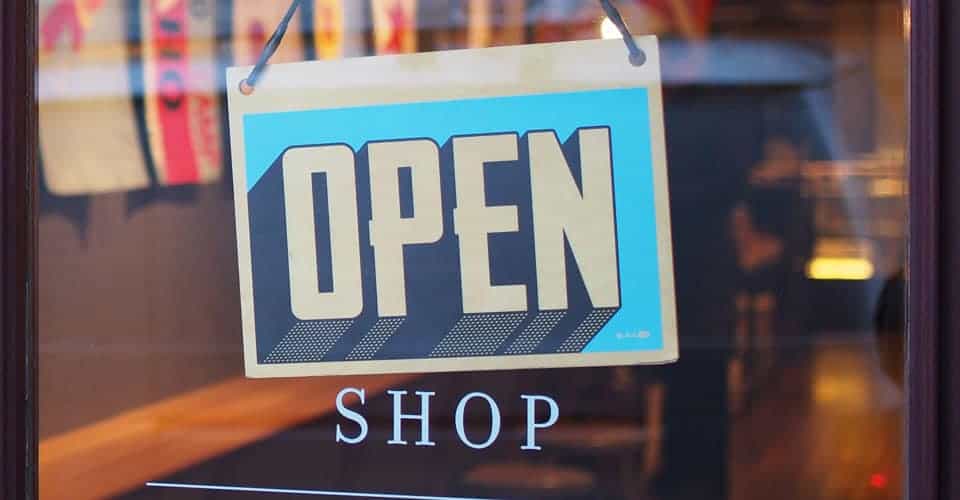 It's not enough to simply have products to sell, the most important factor in a successful online store is to have a product that is – or will be – in demand. Just because you make your products available online doesn't automatically mean that people will buy them; you need to find a quality that makes your product worth buying over others. It is important to think about exactly who you are trying to sell to and why they should want to buy from your online store instead of from a big box store.
It's important to remember that people won't simply be window shopping online and stumble across your website. You're going to need to attract visitors, and to do that, you're going to need a product that attracts your potential customers from the moment they see it or hear about its potential benefits.
Ask yourself these questions before you move forward:
What problem(s) do(es) my product(s) solve?
Why will they buy from us instead of elsewhere?
Who is my ideal customer?
Why are they browsing for a solution to this problem?
Are they looking for pleasure (such as when buying luxury goods), or to relieve pain? (Solve a problem.)
What makes my product(s) special?
WHAT PLATFORM WILL YOU USE?
Now you know what your product is, who your customer is, and what problem your product or store will solve for them, it's time to think about what platform you want to use to launch and run your store.
The most popular e-commerce platforms are so because they're relatively low-cost, easy to use and navigate, and have additional management tools that will help you optimize your business. The two most popular platforms are Shopify, a paid platform, and WooCommerce, a free platform.
There are other platforms available, but if this is your first store, one of these two will likely be the best choice as others can be complicated. To help you decide which is best for you, here are some pros and cons of these popular platforms.
easy to setup and maintain on your own simple ecommerce store
able to choose from thousands of apps to compliment your store
huge range of attractive paid themes
it handles everything for you, including hosting, and security
your store can be launched quickly
makes dropshipping simple
offers the best customer support across e-commerce platforms
Affordable to start
doesn't give you as much control over your site as other platforms
ability to customize is not as good as other platforms
the monthly payments are likely to increase over time
Very limited number of free themes
allows you to completely customize and control your site
has WordPress capabilities
offers practically unlimited themes and plugins
simple to configure on WordPress
free
takes time to learn how to effectively use it
need to pay for plugins, themes, and hosting so not entirely 'free'
you have to pay an expert to build and manage your website
If you have a Point of Sale (POS) system to integrate you need to take this into account, although both e-commerce platforms mentioned allow you to do this.  Your online store can sync with your in-store POS so that stock numbers for items that are purchased online are updated in your POS and vice versa.
HOW WILL YOU MARKET YOUR PRODUCTS?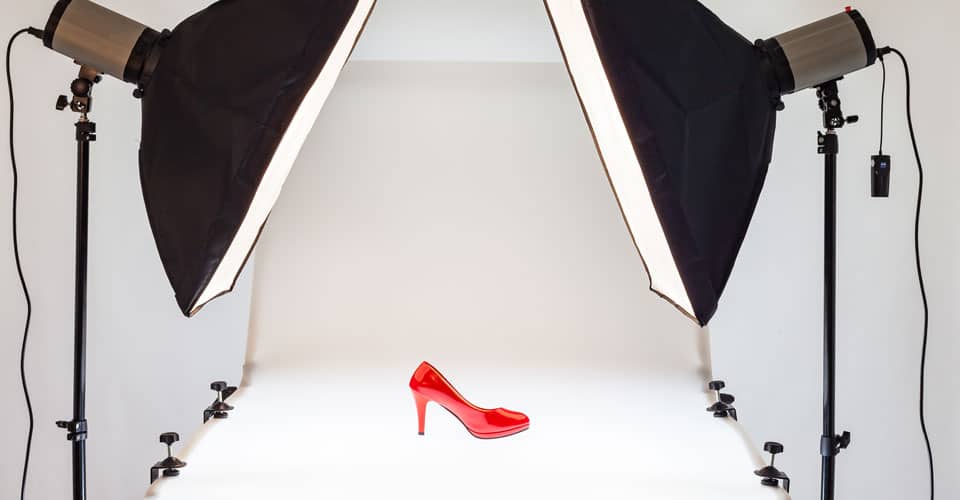 HOW WILL YOU GET PHOTOS? DO YOU HAVE A BUDGET FOR PROFESSIONAL PHOTOGRAPHY?
People are much less likely to buy your products if you try to sell them using substandard images. This is why it is crucial to sell your products with high-quality photographs that reflect the quality of your products. Websites that use high-quality photographs are also perceived to be more trustworthy than those that don't, so the correct photography can really help to build consumer confidence in your brand and products.
If you have the budget to invest in professional photography to showcase your products, it is strongly advised to take advantage of this service. If you don't, a modern smartphone, plain background and good lighting can do wonders until you can.
HOW WILL YOU GET PEOPLE TO YOUR STORE?
If you already operate an in-person business, you need to think about how you can let your clients know they can also shop online. If you're starting from scratch, look into learning how to run effective social media ads, PPC ads, promote your store on social media and think about investing time and/or money in content marketing and good SEO. All this is too much to cover here, but it's something you need to consider.
WHAT WILL IT TAKE TO CHANGE YOUR BUSINESS MODEL SO YOU CAN EFFICIENTLY SHIP ORDERS TO CLIENTS? WILL YOU SHIP IT YOURSELF, USE A FULFILLMENT CENTER, OR DROPSHIP?
Shipping is another huge component of running a successful e-commerce business so it is important to make it as efficient as it can be to keep happy and satisfied customers. There are three shipping methods to consider:
Keeping your stock on your own premises and shipping it yourself
Use a fulfillment service, where they hold your stock and ship it for you for a fee
Dropship products, so you're as hands-off as possible
Which is best for you will depend entirely on how you want to run your business and how much control you want, so think about the service you want to provide your customers.
If you are shipping, incorrect shipping rates can be a huge deterrent for customers.  Can you afford to offer free shipping? Figuring out how to come up with a flat rate shipping formula that works for every customer everywhere can be a real challenge. Luckily, most shipping providers offer shipping calculators that you can integrate with your store to return real time shipping rates to customers based on their location and the items in their cart at checkout.  A good e-commerce solution will allow you to set this up and set weights and dimensions for each item so the calculator is as accurate as possible and even allow you to markup shipping costs a bit to help account for packaging time etc.
HOW WILL YOU ACCEPT PAYMENTS?
It's also important to note that you will need to set up how you receive payments from customers who order. This often isn't integrated into your sales platform automatically. 
Fortunately, both platforms we've discussed (Shopify and WooCommerce) integrate with most major payment gateways. Shopify is probably the easiest here (and should be if you're paying for it!), since their payment system is ready-to-go with your online store. Which methods are available to you depend on where you are in the world, (see here) but all you need to do is enter your banking information and you'll pretty much be ready to go. 
Since WooCommerce is free, there should be no surprise that you'll need additional plugins to get your payment gateway(s) of choice. WooCommerce offer their own payment gateway, as well as industry leaders such as PayPal, Stripe, Square, Amazon Pay, Klarna, Sage Pay, and more. Obviously, you're not short of options here, but you do need some technical knowhow to manage this, or pay someone to set it up and help you should something go wrong. 
You can even set up your payment methods so you use it with your POS at your in-person store.
ANALYTICS AND MEASURING SUCCESS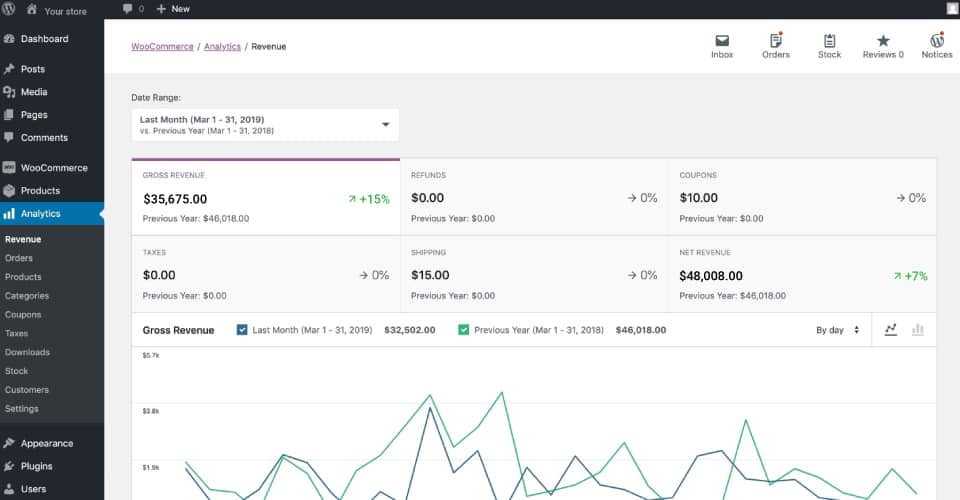 If you want to have a successful e-commerce store, you need to be analyzing the customer journey and looking for places you can improve it. A platform like Shopify provides much of this in the dashboard analytics, but you can easily get plugins for a free WooCommerce store, too. (Most of which are also free.)
Your biggest measure of success is your conversion rate. This measures how many visitors to your site actually make a purchase. Tracking conversions is important to show how many of those visiting your site are continuing right the way through to purchase, rather than just adding items to their basket. This is a really useful indicator as to whether you need to make some changes, such as making the shopping process easier, providing better marketing for individual products, or try retargeting ads. (You should likely do the latter regardless!)
Another measurement of success is a high return-on-investment (ROI). Monitoring your ROI will show you how successful your marketing methods were at increasing traffic and boosting sales and cash flow. It will also show you if you need to do something to improve your profit margin, such as adding in a low-cost upsell at checkout.
TRACK NEW VS. REPEAT VISITORS
It is also a good idea to keep track of your percentage of new and returning customers. Although it is easier to convert those customers that have shopped with you before, you want to see a good balance between the two as having a decent percentage of new customers consistently will allow your business to continue to grow.
We understand that we've just thrown a lot of information at you, so if you're feeling overwhelmed, know we're here to help. If you need support in getting your e-commerce site up and running as soon as possible, click here to find out how we can help. If you feel confident about getting your site online, but not sure how to actually get customers to find it, click here.